Commercial Gas Engineers Doncaster
Complying with Gas Safety Regulations in Doncaster
No matter how long your gas appliances have been running for, your safety compliance should always be a key consideration.  It's crucial that your appliances comply with gas regulations to keep you, your team and your customers safe. Our Gas Safe registered engineers will ensure your safety checks are carried out thoroughly from installation onwards. Your safety and compliance is our priority. Alongside installation and dedicated preventative maintenance procedures, we are able to carry out combustion analysis to ensure your gas appliances are running as efficiently as possible.  
Our experienced Doncaster gas engineers are also able to offer support and guidance to landlords in need of appliance safety checks. As a landlord, you are legally obliged to ensure appliances in your property undergo annual servicing. You'll need to make sure a safety and compliance check is carried out on the installation of a new appliance, and every year thereafter. As well as giving you a friendly reminder when it's time for your next annual maintenance check, we'll supply you with the appropriate certificates you need for you and your tenant's records.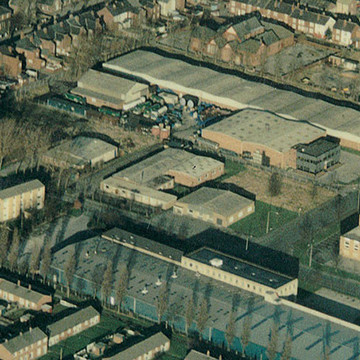 Annual Gas Servicing and Maintenance
Our gas engineering services in Doncaster make sure your gas safety is never left at the back of your to-do list. Preventative maintenance is one of the most effective ways to make sure your appliances are running efficiently. We know your yearly servicing can be difficult to keep in mind when you're busy running your business, so we'll let you know when your next check-up is due to take place. When it comes to completing your servicing, our gas engineers in Doncaster will carry out the necessary inspections as smoothly as possible, saving you the worry of a day wasted with your business on hold.
Each of our clients and customers has a range of different commercial appliances and different needs. Because of this, our bespoke gas maintenance servicing plans are carefully tailored to your business's needs and commercial gas systems. Our preventative schedules ensure your appliances follow manufacturer's guidelines, energy efficiency requirements and align with your business's commercial needs too.   
If you're facing a problem that occurs often, like leaking pipes or failed gas burners, we can also offer our expert recommendations for modifications or upgrades to a more productive gas appliance. While all our services aim to give your gas appliances a longer lifespan, you might find that investing in a new boiler, water heater or catering appliance is a more effective and energy-efficient solution for your business. If this is the case, our local gas engineers will support you with the necessary installation service, to make sure your appliances run smoothly from the outset.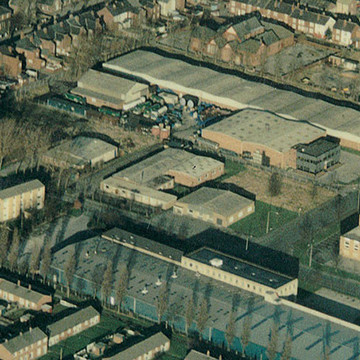 Emergency Boiler Repair Doncaster
For any commercial business, an unexpected boiler emergency can have a big impact on the comfort and happiness of both your team and customers, as well as your productivity levels. Especially during summertime when you're less likely to turn the heating up on a regular basis, it's easy to leave issues free to become something more serious. It's always better to undergo regular maintenance checks throughout the year, however. When the days get colder, you'll have the peace of mind that you can rely on your boiler for all the heating and hot water you need. 
We're available 24/7 for emergency boiler repairs in Doncaster. If you've noticed a fault you want to make sure turns into nothing more serious, or you've opened your doors to a much chillier working space than you're expecting, our Gas Safe registered engineers are well equipped to find the perfect solution. We'll respond to your call to fix the problem quickly, without disrupting your working day. Once the immediate issue has been solved, we'll offer recommendations for a more sustainable modification too. 
Get in Touch
Want to ask a question, or have a commercial gas project you'd like to discuss? We'd love to hear from you.
Complete this short form and we'll get back to you:
Coast to Coast in the North
We provide commercial gas engineering services to clients across the North of England, from our HQ in West Yorkshire. So, if you're looking for commercial gas engineering in Yorkshire; we're the experts you need.