Commercial Gas Engineers Halifax
Registered Gas Safe Engineers in Halifax
Whether you're searching for a local gas engineer for your commercial site or tenanted property, we have the experience and skills necessary to support you with a range of commercial gas engineering solutions. By law, your gas engineer must be on the Gas Safe Register in order to install and maintain your gas appliances. All our Halifax gas engineers are Gas Safe registered, as well as DBS Enhanced and IPAF trained, giving you the peace of mind you need to make sure your gas appliances are in the best possible hands. 
As well as being directly employed by us, rather than an external agency, all of our gas engineers are fully qualified to service a wide range of commercial gas appliances. We invest training and time into our team, making sure that every one of our engineers has the skills and experience they need to provide expert advice and recommendations, as soon as our customers need them. Our strong relationships with manufacturers mean that we'll have the parts you need to hand as soon as possible, as well as fitting them quickly and efficiently.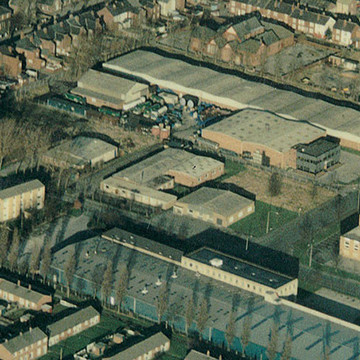 Our Gas Maintenance Services in Halifax
We are able to offer a range of commercial gas solutions for businesses across a variety of sectors, no matter what industry you're working within, or what appliances you use each day. Supporting you with a range of services, our Gas Safe registered engineers can deal with any problems that come up over your appliances' lifespan. Whether your air heating system, laundry appliance, gas water heater or boiler seems not to be working as efficiently as it once was, we've got you covered. 
From installation onwards, our reliable team will be there to support your gas engineering and compliance needs. Our thorough site analysis process allows our highly qualified gas engineers in Halifax to assess the best course of action for you to take when it comes to making any necessary repairs. While we always hold high levels of stock to ensure we're prepared for any necessary fixes, our relationships with high-quality local suppliers mean that even in an emergency, you can rely on us to provide you with a fast, seamless service wherever possible. 
For factories or commercial sites relying on plant rooms operating at peak performance, our compliance testing can also help. We carry out a range of water testing and water treatment checks, as well as inspecting pumps and pressurisation units, expansion vessels and water tanks, and your valves and pipework. Our reliable team has years of experience in undergoing thorough checks. We know how much a fault with your gas appliance can cost your team in productivity. If you come across an unexpected issue, we'll do everything we can to get you back up and running in no time.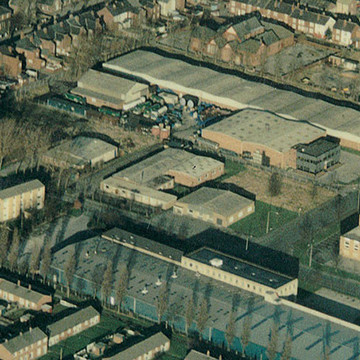 Halifax Boiler Repair and Maintenance
As well as affecting the comfort of your team and customers, a damaged boiler could have more serious consequences, and create a significant dent in your business's outgoings too. 
To save you the hassle of time-consuming maintenance and replacement, or further expense down the line, our Halifax boiler repair services are tailored to fit your business's unique needs. The kind of boiler you need depends on the commercial capabilities you can offer. If you're running a school or care home, we know how important it is for your heating and hot water to run as they should. If your current boiler's suffering from performance issues as it gets older, or you're looking for a more capable, energy efficient system, our Gas Safe registered engineers are able to recommend a more suitable solution for you. We like to create long-standing relationships with our clients and as your business grows or you add to your premises with more buildings or extensions, we'll advise you on how to heat each area effectively with efficient upgrades or modifications, all while keeping your energy efficiency in mind. 
Get in Touch
Want to ask a question, or have a commercial gas project you'd like to discuss? We'd love to hear from you.
Complete this short form and we'll get back to you:
Coast to Coast in the North
We provide commercial gas engineering services to clients across the North of England, from our HQ in West Yorkshire. So, if you're looking for commercial gas engineering in Yorkshire; we're the experts you need.