Commercial Gas Engineers Huddersfield
Our Huddersfield Gas Engineers are here to help
For maintenance, repairs and replacements in commercial settings, Bensons are the experts you can trust. We care about keeping people safe and businesses running efficiently. Whether you're looking for a local gas safe registered engineer for your commercial property or tenanted property, our skilled and experienced engineers have years of experience working with a range of industries from schools to leisure centres, care homes and construction sites. 
Our engineers have DBS Enhanced checks and IPAF registrations alongside full training for a variety of commercial gas appliances. If you're in need of an emergency boiler repair, an upgrade to your heating system or general maintenance, our team have it covered. We work closely with manufacturers, so we'll have the parts you need on hand and we'll fit them safely and efficiently. 
It can be frustrating when your appliances stop working as they should. Our team make the process of getting them back up and running simple and efficient. We offer a personal service, adapting to your specific needs whilst our engineers have in-depth knowledge to bring to every and any job. 
So, if you're looking for commercial gas engineering services in Huddersfield, we're the experts you need.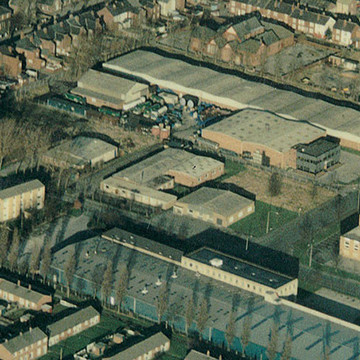 Our Gas Maintenance Services
Regular maintenance allows us to detect any problems early and make sure your gas appliances are running efficiently - it's a must for your safety and your wallet.  
At Bensons Gas Engineering, we know running a business is time-consuming, so we'll even remind you when your next maintenance check is due. This way, you're always prepared and your business and people are always kept safe. Our gas engineers in Huddersfield will carry out all of the required checks as quickly and as safely as possible to make sure you don't lose any precious business time.
Every client is different and we've adapted to this. Our individualized gas maintenance plans are tailored to your specific needs and cover a wide range of commercial gas appliances. Our aim is to make sure that your commercial gas appliances last as long as they possibly can, to save you any unnecessary payouts. 
If you're worried about any problems recurring such as leaking pipes, we can offer our expert advice on modifications and upgrades to prevent these problems. 
If you're looking at investing in a new boiler, water heater, warm air appliance or catering appliance, our Huddersfield gas engineers will help you. They'll talk you through the process of installing it, provide you with the necessary installation service and make sure you know how to get the most out of your new commercial gas appliance.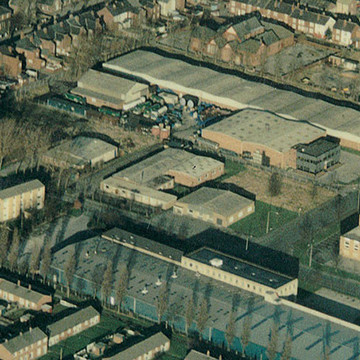 Boiler Repairs in Huddersfield
Boiler troubles can slow down your business, impacting you and your customers. At Bensons Gas Engineering, we work hard to get your boiler restored with minimum downtime and little disruption so your business can be back up and running in no time. We take care of everything, from minor issues to emergencies, our well equipped, fully trained, Huddersfield engineers are ready to help you. As soon as we detect and fix the issue, we'll recommend how you can prevent further problems with your boiler. It's important you prevent these issues as they can often dent your business's outgoings. 
We recommend that you have regular maintenance checks to prevent any issues arising that could stop your business working to its full potential. Regular maintenance means you can get to work and rely on your boiler for heating and hot water as you need it. 
Our support team is available 24/7 for repairs and emergency servicing. If you're worried about your boiler having issues - we're always on hand for advice. We like to build a relationship with our customers and be there for them, offering helpful guidance. 
Get in Touch
Want to ask a question, or have a commercial gas project you'd like to discuss? We'd love to hear from you.
Complete the short form below and we'll get back to you:
Coast to Coast in the North
We provide commercial gas engineering services to clients across the North of England, from our HQ in West Yorkshire. So, if you're looking for commercial gas engineering in Yorkshire; we're the experts you need.