Commercial Gas Engineers Leeds
Commercial Boiler and Gas Appliance Repairs
Whether you need a boiler repair or any other commercial gas repair, our team of qualified Leeds engineers will deal with it quickly and efficiently. We can get hold of any parts required for the job in no time, due to the excellent relationship we have with our suppliers. We care about your business and your people so we'll never leave you without a fully functioning boiler or gas appliance. 
Boiler breakdowns may have held you up before, but we'll make sure they don't anymore. Our team of Leeds engineers will make sure everything runs smoothly so your business is back up and running in no time. We pride ourselves on responding to the emergency as quickly as we can and finding a solution for you in no time. 
If you decide that your boiler is no longer efficient, we'll point you in the right direction for a new, efficient boiler or any other gas appliance. We care for each and every one of our clients so we'll suggest other options to save you money before you opt for a new gas appliance. If you simply want to modify your existing gas appliance to make it more efficient, we can make useful suggestions. Our team will talk you through all of the options and help you make an informed choice.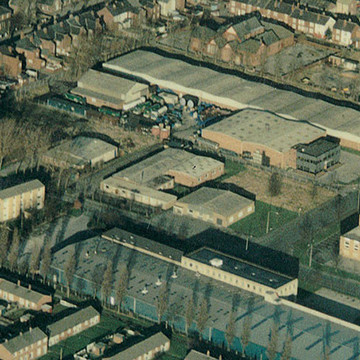 Gas Safe Engineers Leeds
At Bensons, we offer tailored services. We match your specific needs. From emergency repairs to maintenance, Bensons offers a wide range of commercial gas engineering services. We've worked with a variety of clients from different industries and have formed long-standing relationships with every one of them. We're proud of the reputation we've built as experts in commercial gas engineering across Leeds and the surrounding areas.
Our fully trained engineers are experts in commercial gas engineering. Each and every one of them can offer you in-depth knowledge of a wide range of commercial gas appliances. 
Our engineers never stop learning. They frequently undergo manufacturer-specific training and health and safety training. They're also IPAF registered and DBS Enhanced checked. You're in the best possible hands. 
Alongside our talented engineers, our support staff are always on hand to help you with any enquiries you may have. We react to your needs quickly and with no call centres, you'll always be able to talk directly to the office staff.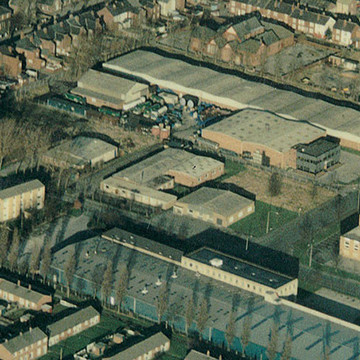 Servicing and Maintenance Checks
Regular maintenance and servicing is essential for your commercial gas appliance to prolong its lifespan and prevent any major breakdowns. We offer annual service plans for boilers, water heaters, air handling units and more. We'll even remind you when the next service is due. Our preventative maintenance schedules are offered across a range of commercial gas appliances, they're tailored to your needs and the manufacturer's servicing guidelines. We also offer the choice of a one-off service so you're not tied down to any contracts or plans, just a simple service of your commercial gas appliance. 
We'll help your business make sure it's safe and compliant. We offer safety checks and provide you with all of the paperwork you need to meet your legal obligations. We can even check if your new commercial gas appliance has been installed safely in accordance with the manufacturers' guidelines. We have special equipment to carry out combustion and efficiency analysis, so we can check the efficiency of your commercial gas appliance to ensure combustion levels are safe. 
You can rely on us at Bensons Gas for professional commercial gas services across Leeds and beyond. 
Get in Touch
Want to ask a question, or have a commercial gas project you'd like to discuss? We'd love to hear from you.
Complete this short form and we'll get back to you:
Coast to Coast in the North
We provide commercial gas engineering services to clients across the North of England, from our HQ in West Yorkshire. So, if you're looking for commercial gas engineering in Yorkshire; we're the experts you need.