Gas Safe Registered Engineers Rotherham
Friendly and Reliable Gas Engineers Rotherham
At Bensons Gas, our expert engineers in Rotherham are available whenever you need them. Our services are designed to keep your business's gas appliances running safely and efficiently. We provide the area of Rotherham and beyond with reliable boiler repairs, emergency breakdown support, gas safety maintenance, system upgrades and more. 
If your gas appliance has stopped working you'll need a solution fast. That's where we come in. We know how frustrating it can be when your commercial gas appliances are faulty; it can waste time and money. Our expertly qualified and Gas Safe registered team will help. We'll do anything we can to keep our clients happy and safe. So, you can get back to work while we get your appliance back up and running in the quickest possible time frame. 
Most of our engineers have been with us for over 20 years and have worked in a range of industries, from care homes to leisure centres. Even if it's a challenge, you can trust our engineers to do the job. 
We invest in our team. All of our engineers go through manufacturer-specific training and regular health and safety training. They're also IPAF registered, so they can work at heights and they're DBS Enhanced checked too.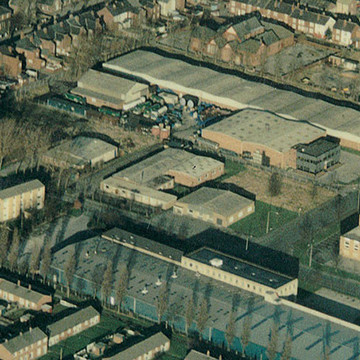 Safety and Compliance for your Rotherham Business
It's a legal obligation to maintain gas safety in a working environment. If you fail to arrange the necessary safety checks you could be breaking the law. Our gas safe engineers in Rotherham will inspect your gas appliances to make sure they're working safely. As well as keeping your business compliant, you can rely on our Rotherham team to reach you quickly in an emergency situation.
Gas compliance is crucial if you're a landlord, too. According to The Gas Safety Regulations 1998, you're legally obligated to have an annual gas safety check to ensure that the gas appliances within your property are kept in good working condition. Our team will provide you with a Gas Safety certificate as proof of the check to ensure you're in line with the current regulations. 
We also offer optional services that could help you save money in the long run and minimise the chances of a breakdown. Regular servicing and preventative maintenance can give you peace of mind that your business is as safe as possible. 
You can depend on us for expert commercial gas services across Rotherham and the neighbouring regions.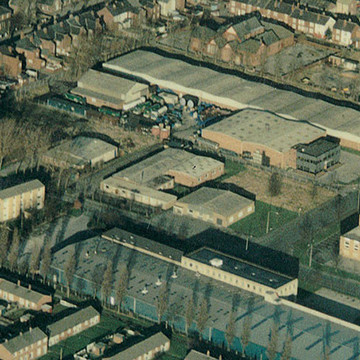 Emergency Boiler Repair When You Need it Most
Our team will be there when you need them. We're available 24/7 for your emergency boiler repairs and any other commercial gas repairs too. 
Our fully trained team of Rotherham engineers can deal with your boiler issues efficiently and effectively. Our suppliers are the best; we can get hold of any required parts in no time, so you won't have to spend long without heating or hot water. We'll make sure everything runs smoothly so you don't waste time or money. 
If you're looking for a new, more efficient boiler, we'll help. We'll assess whether a new boiler is necessary or whether there's still life in your old one. If there is - we'll suggest other options to save you money before you opt for a new boiler. 
Our engineers always arrive on time and with plenty of knowledge, you can be sure they'll get to the bottom of the issue - no matter how complex. 
Get in Touch
Want to ask a question, or have a commercial gas project you'd like to discuss? We'd love to hear from you.
Complete the short form below and we'll get back to you:
Coast to Coast in the North
We provide commercial gas engineering services to clients across the North of England, from our HQ in West Yorkshire. So, if you're looking for commercial gas engineering in Yorkshire; we're the experts you need.