Registered Commercial Gas Engineers Wakefield
Gas Safe Engineers Wakefield
At Bensons, we'll match your needs. We offer a wide range of commercial gas engineering services tailored to you. We've worked with clients from all industries; schools, care homes, construction sites, leisure centres and more. So, if you've got an issue with your commercial gas appliance, we've got the experience and know-how to fix it. 
Our engineers in Wakefield never stop learning. They have manufacturer-specific training and regular health and safety training. They're also IPAF registered and DBS Enhanced checked. 
We care about keeping businesses running efficiently. If you're looking for a gas safe registered engineer in Wakefield, our skilled and experienced engineers can help you. Whether you're in need of an emergency repair for your commercial boiler or just general maintenance on a commercial air heater, our team have it covered. From commercial boiler services to commercial boiler repairs and everything in between, we'll work to get your commercial gas appliances checked and repaired in no time.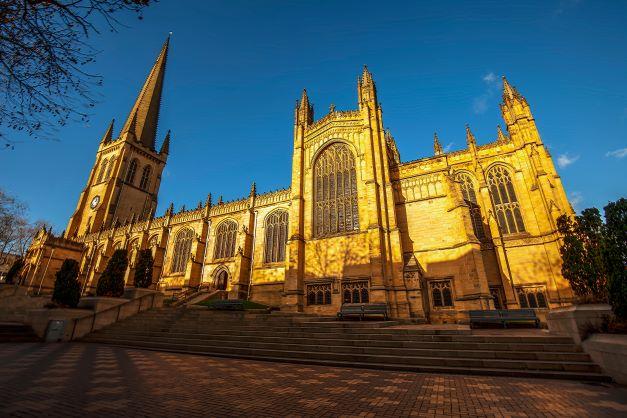 Our Maintenance Services
Bensons offer a wide range of maintenance services across a variety of sectors, no matter what industry. Over the years we've carried out work on hotel boilers, hospital water heaters, leisure centre swimming pools, factory air heaters. If it's a commercial gas appliance, we have experience in it! Maintenance can improve the efficiency of your appliance and extend its lifespan. It can also save you money on your energy bills. Old and faulty appliances need more energy to function and can often be more polluting, costing you more on your energy bills and being more damaging to the environment.
We can detect any issues early, protecting your safety and your wallet. Our aim is to save you any unnecessary payouts. We know you're busy too - so we'll even remind you when your next maintenance check is due. 
Each of our clients have different commercial appliances and different needs as a result. Our servicing plans are tailored to your commercial gas appliances and your requirements. Do you only have one commercial boiler? No problem - we can help you with that. Or maybe you have an expansive site with multiple buildings containing many different types of commercial gas appliances. Also not a problem - we can help with that too. At Bensons, our customers always come first.
If you're worried about continuing problems with your gas appliances, our Wakefield team can also discuss any modifications and upgrades to prevent recurring issues. 
We make sure that you're safe and that all of your gas appliances follow the manufacturer's guidelines and energy efficiency requirements. We also solve all of your compliance needs. Our qualified Gas Safe engineers will inspect your gas appliances to make sure they're working safely. We also offer a range of water testing and water treatment checks, pump inspection, pressurisation unit inspection, expansion vessels and water tank inspection, and a check of your pipework. 
If you're a landlord, according to The Gas Safety Regulations 1998, you're legally obligated to have an annual gas safety check. Our Wakefield team will carry out an inspection of your gas appliances and provide you with a Gas Safety certificate as proof of the check, keeping you in line with the current regulations.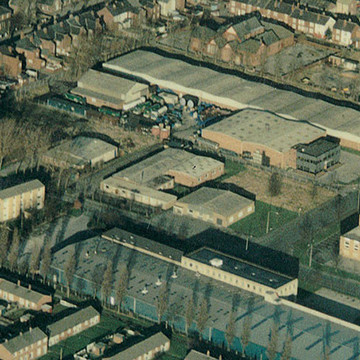 Fast Call Out Boiler Repairs Wakefield
At Bensons, we respond quickly to call outs. If you find a fault with your commercial boiler or hot water system, our Wakefield engineers will work fast and effectively to get it sorted. If we find that you need a new part to repair your boiler, our strong relationship with manufacturers means that we can get that part as soon as possible so your appliance will be fixed in no time. 
Whether it's a minor issue or an emergency, our Wakefield engineers have it covered. With years of experience in a number of industries, they're ready for any commercial boiler issue - no matter how complicated. 
We know that an unexpected boiler emergency can have a big impact on your business so we're available 24/7 for emergency boiler repairs in Wakefield and the neighbouring regions. Our Gas Safe registered engineers always come prepared and well equipped. They'll respond to the problem quickly, without disrupting you and your colleagues. 
It's wise to have regular maintenance checks throughout the year to prevent any major breakdowns. This gives you peace of mind that you can rely on your boiler for all the heating and hot water you need in those cold winter months. 
Get in Touch
Want to ask a question, or have a commercial gas project you'd like to discuss? We'd love to hear from you.
Complete the short form below and we'll get back to you:
Coast to Coast in the North
We provide commercial gas engineering services to clients across the North of England, from our HQ in West Yorkshire. So, if you're looking for commercial gas engineering in Yorkshire; we're the experts you need.