How to prepare your commercial boiler and heating system for the winter period
This might seem like a non-topic to some. Surely, we prepare our boiler for winter by simply turning it on when it gets cold? Unfortunately, it's never that simple! Having a commercial boiler, or even a domestic boiler turned off over summer can cause a number of issues with a heating system that won't present themselves until the boiler is fired back up. Today we will look at what those issues might be and how you can mitigate the risk of them happening in the first place.
Keep it ticking over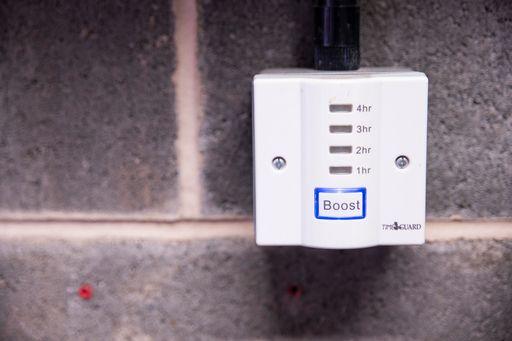 Anything mechanical that is designed to move tends not to enjoy being stood idle for long periods of time. Things can quickly begin to seize up if left without attention and this is when you will start to see problems such as sticking pumps, leaking rubber seals, hard-to-operate valves and error codes generated by equipment that isn't operating correctly. To reduce the chances of problems like these happening, let your boiler run for 30 minutes or so every other day in the Autumn months prior to the winter season. This will gradually prepare the system for full time use and won't "shock" the equipment as much as it would if it had been left completely dormant. It will also allow you to check that everything is working normally and identify any repairs that might be required before the cold really starts to bite.
Under pressure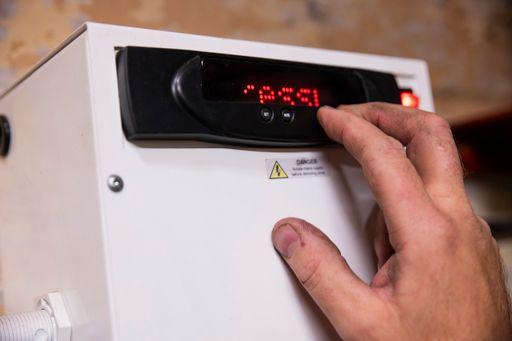 All wet heating systems work at a given pressure – usually between 1 and 1.5 bar. When a heating system is left turned off for a long period of time, the pressure can drop and it's important to keep an eye on this. Some commercial heating systems, particularly those large enough to have a commercial boiler, will have a pressurisation unit that keeps the system at the right pressure, whereas other systems are open-vented and will have a header tank somewhere high up in the building. Both types of system are designed to self-regulate and maintain the pressure without any human intervention. However, if a deviation from normal working pressure is found, it could indicate a fault. Bear in mind that if there has been a significant loss of pressure from a system over a period of time after it has been sat idle, it could indicate a leak somewhere in the system. This is when you should call in an expert to get it checked out.
Expansion and contraction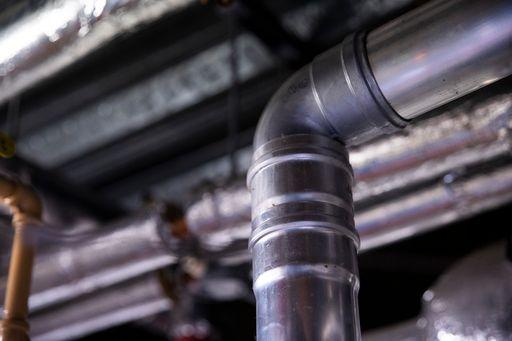 As your heating system cycles from hot to cold and vice versa, everything from the heat exchanger in your commercial boiler to the pipe work carrying the water around the building will expand and contract. During normal use, this happens on an almost continual basis as your commercial boiler fires up, reaches temperature and then turns off; the equipment is designed to deal with such changes and this is why you shouldn't find yourself with constant leaks. However, the scenario changes when we leave a commercial boiler cold for a prolonged period of time and then heat it up to full working in temperature in one, big hit. The thermal stresses are more extreme and leaking valves, pipe work and equipment will quickly become evident. This is another reason why gradually starting to use the heating system prior to the winter season is a good idea.
All things considered
In the months prior to the winter season, you should also start to think about things outside of the plant room and away from your commercial boiler. For example, you can begin to check things like TRV's on radiators which are prone to sticking, and that condensate traps and pipe work are free from any blockages. Now would also be a good time to check that anything that is exposed to the elements such as external condensate drains, outside water outlets etc. are protected from the harsh winter weather. Is the pipe work insulated? Is it in good condition? Have there been any alterations to the pipe work over the summer period that might have been left without insulation? Being mindful of the points raised in this article will help you to prepare as much as possible for going into the winter months and whilst no commercial boiler is 100% reliable, you will have minimised the risk of something going wrong.
Here when you need us
Taking all of the above into account, no matter how well you prepare, sometimes things do go wrong and you'll need to call in the experts. That's where we come in. Bensons Gas Engineering have been helping schools, care homes, leisure centres and businesses of all types in the Yorkshire area prepare their commercial boilers for winter for the last 60 years. And not only that, but we can keep on supporting you through the winter period in the event of a breakdown or emergency situation with our knowledgeable engineers who are always on hand to help. If you ever need assistance with your commercial boiler or heating system in your business, get in touch. We're here for you.